About Bruce Churchill-Smith
Practicing mediation and litigation since 1982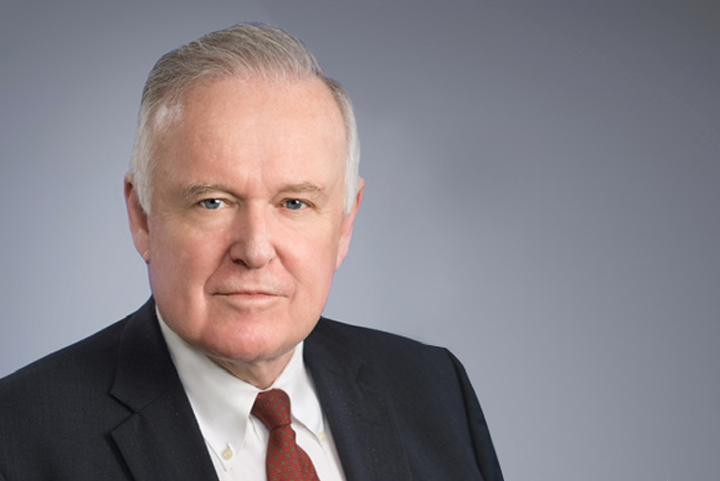 Mediation Expertise
Bruce Churchill-Smith, KC was a senior partner at Borden Ladner Gervais LLP ("BLG").
Bruce carried out a wide ranging litigation practice with emphasis on personal injury, professional negligence, products liability, commercial litigation, and class actions.  He has appeared at all levels of Court in Alberta, the Supreme Court and Court of Appeal of British Columbia, the Supreme Court of the Yukon and the Federal Court of Canada.
He has participated in over 2400 mediations and acted as a mediator in many of those cases.  Mediation has become the main focus of his practice, and he has developed an approach which provides parties with the opportunity to determine their own creative and acceptable resolutions to a dispute.
Special Designations
Recognized by the Best Lawyers in Canada 2019 edition (and since 2014) in Insurance Law and Personal Injury Litigation
Recognized in the 2019 edition of Benchmark Canada – The Definitive Guide in Canada's Leading Litigation Firms & Attorneys (Commercial, Insurance, Product Liability – Litigation)
Recognized in the 2019 edition (and since 2011) of Who's Who Legal: Canada (Insurance and Re-Insurance).
Continuing Legal Education
The Advanced Mediation Civil Litigation program delivered by the Continuing Legal Education Society of British Columbia
Seminars through the Legal Education Society of Alberta related to mediations and JDRs also known as Judicial Dispute Resolution
Instructing
Sessional instructor – Interviewing, Negotiation and Counselling course, Faculty of Law, the University of Calgary
Mediation from an Insurance Adjuster's Perspective, Alberta Association of
Insurance Adjusters
Negotiating Seminar Workshop for Insurance Institute of Southern Alberta
Preparing for and the Role of Counsel in a Mediation, Canadian Bar
Association
Memberships
The ADR Institute of Alberta – Alberta's professional association of mediators, arbitrators and other alternative dispute resolution practitioners
Publications and Presentations
Bruce has both written articles and presented on a variety of topics related to his practice which include:
Speaker, "Effective Advocacy in Judicial Dispute Resolutions", The Legal Education Society of Alberta
Speaker, "Mediation: Alberta Association of Insurance Adjusters
Link to full list of Publications and Presentations